The Kerala government's Additional Skill Acquisition Programme (ASAP) and the Department of Technical Education conduct three-year Diploma in Vocation (D-Voc) programmes at five Government Polytechnic Colleges. These AICTE-approved courses provide students with practical skills that are essential for success in the workplace.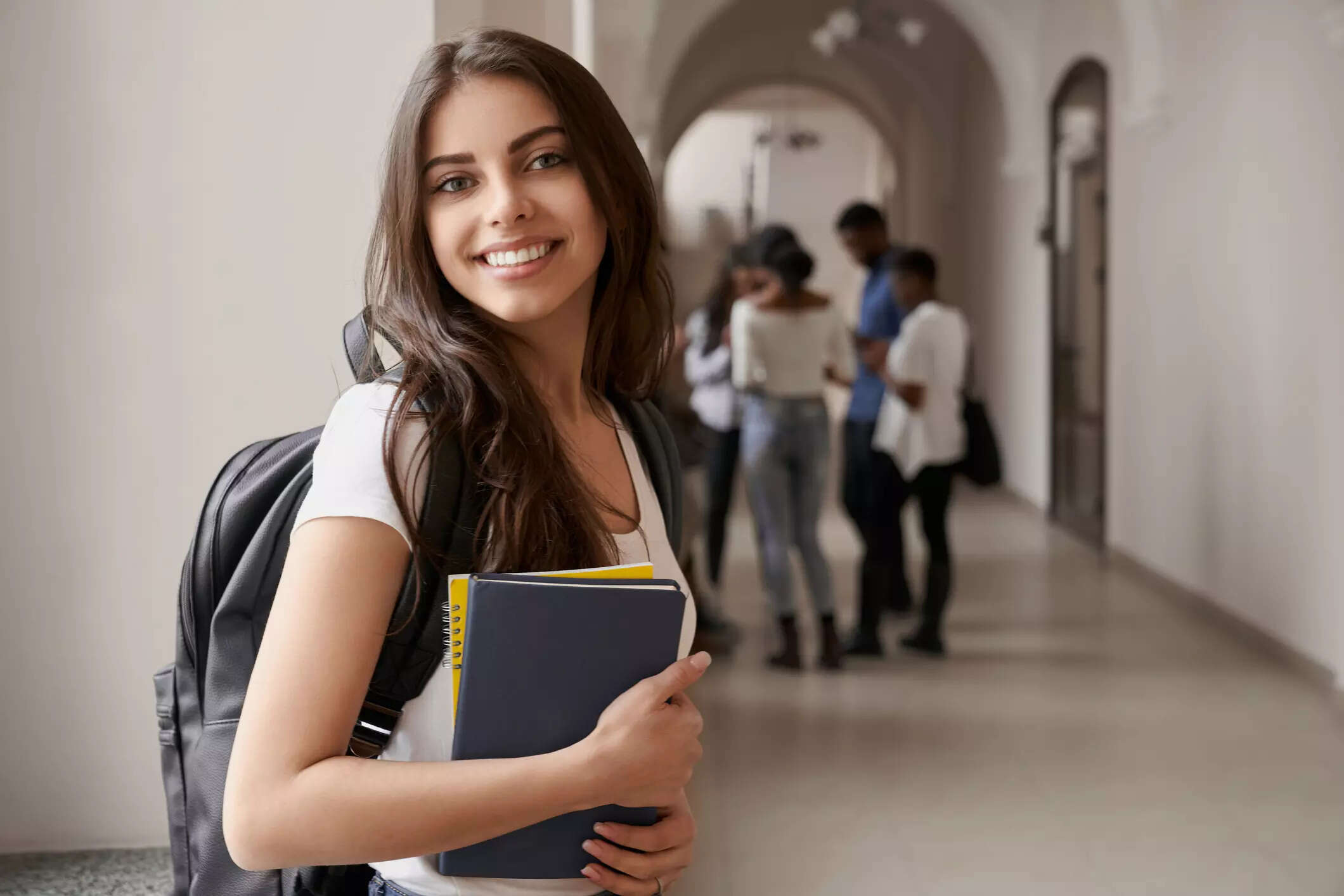 To apply for these programmes, interested candidates can download the Application Form, Prospectus, and Annexures from the official website. Once the application form is filled, it should be submitted along with the required certificates to the respective Polytechnic Colleges.
To know about complete list of DVoc Institutes click on below link
By offering D-Voc programmes, the Kerala government is providing students with an opportunity to develop practical skills that are relevant to the industry. These programmes not only help students build a strong foundation for their careers but also contribute to the growth of the state's economy.
IMPORTANT DATES
Sl. No
Activity
Date
1
Application form downloading and submission begins
24.06.2023
2
Application form downloading ends
31.07.2023
3
Last date for Submission of applications at respective Polytechnic Colleges
31.07.2023
4
Publication of Provisional Rank list at respective Polytechnic Colleges
03.08.2023
5
 

Last date of appeal at respective Polytechnic Colleges

 

08.08.2023

6
Publication of Final Rank List at respective Polytechnic Colleges
11.08.2023
7
 

Counseling at respective Polytechnic Colleges

 

16.08.2023

8
Spot Admission (If there are vacant seats)
21.08.2023
9
I Semester classes commence on
23.08.2023
12
Admission closes on
15.09.2023
Programmes, Institution and Seats
Diploma in Vocation (D Voc) programmes are conducted only in the AICTE approved institutions.
The programmes shall be of 3 years (6 Semesters) duration and shall be conducted from Monday to Saturday (6 days per week). The timing of the classes will be from 2.00 pm to 7.00 pm.
The intake for admission at each Polytechnic college for each Programme shall be as per Table – Out of this intake, 50 percent of the seats shall be kept apart for sponsored candidates and the remaining shall be considered under General Merit. The list of Polytechnic Colleges and the various programmes offered during the academic year 2023-24 is given below.
Sl. No

Name of the Institution

Courses Offered

No of seats allotted

1

Govt. Polytechnic College, Attingal,Thiruvananthapuram
Automobile Servicing
60
Hospitality Management
60
2
IPT & GPC, Shoranur, Palakkad
Printing Technology
30
3
Govt. Polytechnic College, Kottayam
Automobile Servicing
60
4
Govt. Polytechnic College, Perinthalmanna
Electronic Manufacturing Services
30
5
MTI Thrissur
Electronic Manufacturing Services
30

6

College of Engineering, Karunagappally
Artificial Intelligence and Robotics
30
Computer Hardware & Networking
30

7

College of Engineering Kallooppara

Electronic Manufacturing Services
30
Software Development
30
Distribution of Seats
50% of the seats will be filled from Sponsored candidates from Boards/Corporation/Departments/Banks/Private firms/industry associations, Remaining 50% of the seats will be filled from General merit SC/ST reservation, SEBC/OEC reservation and BPL Category ( SC/ST – 10%, SEBC/OEC – 5%, BPL – 5%, remaining General merit). Note: – If there are vacancies remaining in category a, it will be allotted to candidates of category b and vice versa.
The distribution of seats in the Government polytechnic colleges for the total intake of 30 seats are given in Table – 2
| | |
| --- | --- |
| Quota | Total intake =30 |
| Sponsored | 15 seats |
| General Merit | 11 seats |
| SEBC/OEC | 1 seat |
| BPL | 1 seat |
| SC/ST | 2 seats |
The seats reserved under community quota shall be filled in accordance with the Table – 3. rotation rules shall apply to community reservation.
Sl.

No.

Category
% of seats
1
SEBC/OEC
5%
2
BPL
5%
3
SC/ST
10%
Note: – If there are no eligible candidates in SEBC/OEC, BPL, SC/ST categories, those seats will be transferred to General merit.
Duration of the Diploma in Vocation (D Voc) Programme
The Diploma in Vocation (D Voc) programmes are of 6 semester duration spanning over a period of 3 years. The maximum duration available for the completion of the programme shall be as per AICTE Norms.
Eligibility for Admission
The candidate should have passed SSLC/THSLC or equivalent examination, with eligibility for higher studies.
Prospectus and Submission of Application
 The prospectus and application form will be available for free download from the website polyadmission.org/dvoc and www.asapkerala.gov.in
The candidates will be required to submit their applications to the Polytechnic College where he/she desires to take admission in the application form downloaded from the website along with the documents applicable as per Table 4.
Certificates issued from respective authorities after the last date of submission of application will not be accepted under any circumstances.
The candidates will have to exercise their options in the Application form. Candidates can exercise options to any number of programmes offered for DVoc in that
Candidates will be issued a Registration Number from the Polytechnic College upon receiving the application This registration number should be quoted for any further queries regarding the admission.
Complaints if any, regarding the status of application should be brought to the notice of the Principal of the Polytechnic College where the application is
Any wrong information given in the application will lead to the forfeiture of
Documents to be submitted with the application 
Sl.No
Purpose
Nature of the Certificate Required
1
To prove the Qualification
Self-attested copy of the mark list of SSLC /THSLC or equivalent certificate.
 

 

 

 

2

 

 

 

To claim Experience

a.   Self-attested copies of experience Certificates from Government, Public Sector Undertakings (PSUs), and Public / Private Limited companies/ Registered small scale industries/Educational institutions.

b.  Self-attested copies of ESI/PF certificates in the case of Limited companies.

c.   Attested copy of certificate of registration of the firm in case of entrepreneurs.

 

 

 

 

 

 

3

 

 

 

 

 

To claim SEBC/OEC

reservation.

Original of the non-creamy layer certificate which includes a community as in Annexure II(e) issued by the Village officer.

OR

Valid community certificate which includes a community as in Annexure II(e) and income certificate below or equal to Rs. 8 Lakhs issued by Village officer.

OR

SSLC/equivalent certificate showing specific caste/community (caste included in Annexure II(e)) of the candidate with self declaration and valid income certificate below or equal to Rs. 8 Lakhs issued by Village officer.

 

4

To claim SC/ST reservation
Self-attested copies of valid community certificate issued by the Tahsildar
5
To claim BPL reservation.
Self-attested copy of the ration card issued by the Government
Note: – Certificates without proper authenticity or that are incomplete in one way or the other will be treated as defective and such certificates will not be considered for availing any reservation. Documents or Certificates furnished after the submission of application will not be entertained under any circumstance. No opportunity will be given to claim any details after the submission of the application. Certificates issued after the last date for the submission of applications will not be considered for admitting the claims. Applications, which do not contain all the documents mentioned above and in which items are found defective and received after the last date of application, will not be considered. Candidate applying for admission under sponsored category should furnish "No Objection Certificate" obtained from the department/organization where he/she is working along with the application.
These dates are only tentative dates based on previous years data. This year DVoc  admission dates will be published on official website soon. For latest updates keep visiting website.